MAINTENANCE
GET A DEMO TODAY
Centralize your requests for intervention, estimates, and dates of passage.

Qualify and illustrate all your intervention requests to transfer the right information to your partners.


Control and inform the time spent on an intervention to avoid overcharging.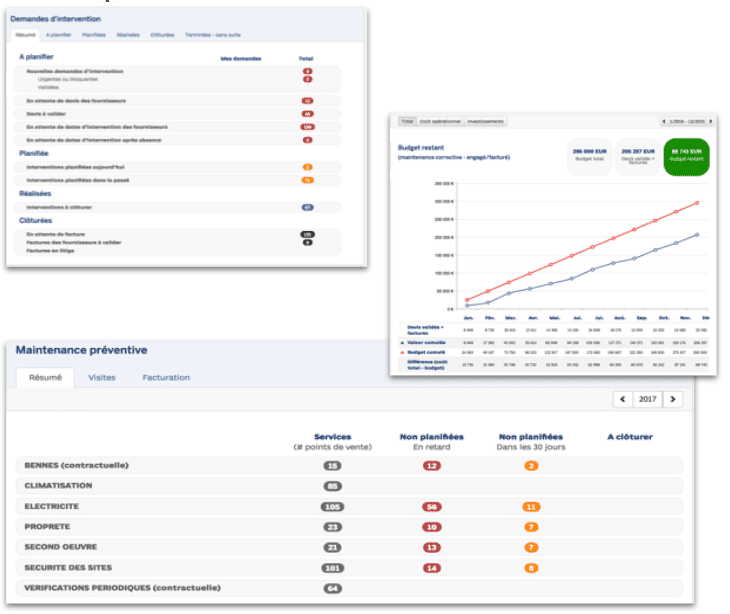 The Maintenance module allows you to optimize the follow-up of your curative and preventive interventions.
Features
Centralization of intervention requests

Information sharing

The performance report: year-end landing calculation. 

Follow-up of preventive contracts

Follow-up of preventive contracts
WITH OUR MAINTENANCE MODULE
Save time

Identify the lots and choose your providers
Control your deadlines

& communicate in an optimal way
Manage your budget statements and invoices in dispute

Easily create your custom reports instantly
Streamline relations with your service providers

through the exchange interface
               THEY USE THE MAINTENANCE MODULE